Born out of a garage selling only dirt bikes, ATV Wholesale Outlet has been driven by a vision to give customers a better alternative to the over-priced Japanese powersports.
Starting with only a few vehicles, ATV Wholesale Outlet has swept the Northern California market by offering high quality, affordable powersport vehicles!
We strive to make every visit to ATVWO a memorable one as every customer is treated like family first, business second!
Our business model operates on the pillars of HONESTY and RESPECT.
Our employees are an extension of the family, and are the face of who we are.
We hope you give us the opportunity to welcome you to the ATV Wholesale Family!
Doug
CEO
With humble beginnings, Doug started it all! Now working alongside his two sons, Jacob and Isaac, Doug's vision continues to grow through hard work and dedication.
Jacob
General Manager
Jacob returned home in 2019 after serving 6 years in the Navy. Now employed in the family business, he strives to see the company grow by focusing on customer experience and quality products.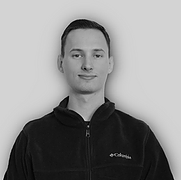 Isaac
Parts Manager
With over 15 years of experience at ATVWO, Isaac began selling bikes at the age of 8 with Doug! Also a part-time paramedic, Isaac continues to expand the company with his unparalleled parts experience!
Eric
Shop Veteran
A jack of all trades. With over 30 years of service and retail experience, Eric's has been apart of the ATVWO team for over 7 years.
Kevin
Service Manager
If it's broken he'll fix it! With over 15 years of mechanical experience, you can always trust Kevin to get it done right the first time.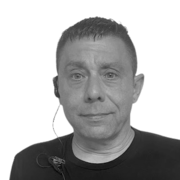 Seyedu
Sales Manager
Seyedu's eagerness and ambition perfectly embody our family-owned business ethos.
Justin
General Technician
With years of hands on experience, Justin's repair skills help keep our powersports out on the track!
Michael
Sales Associate
As one the newest member of our team, Mike has proven to be a very quick learner! Passionate about both parts and sales, his skills and enthusiasm help ATV Wholesale stand out from the rest.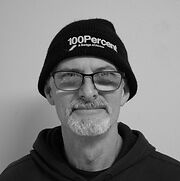 Charles
Bike Technician
With our huge line-up of electric bikes, Charles's skills as a bike master tech ensure each bike is built, inspected, and maintained to the highest standards!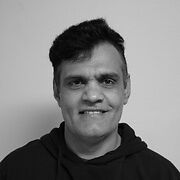 Eid
Assembly Technician
As our lead assembly tech, Eid's attention to detail and passion for quality built vehicles provide our customers peace of mind when purchasing a new powersport unit!