SACRAMENTO SUR-RON DEALER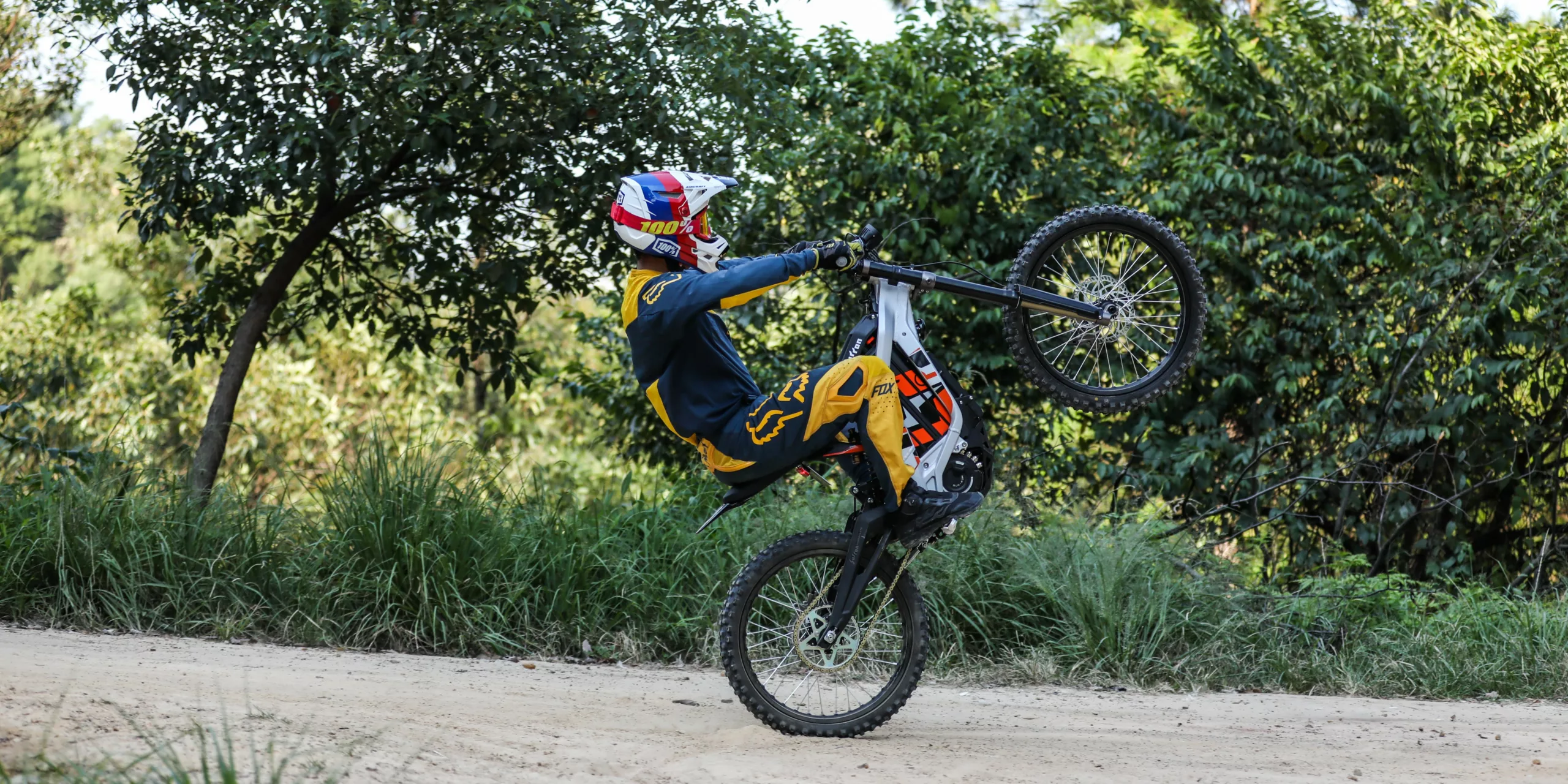 Electric Performance, Compact Design.
Combining the aggressive nature of a dirt bike with the agility of a downhill mountain bike, the Light Bee X is the lightweight leader in the electric off-road world. Click below to find out why!
Off-Road Riding Just Got More Electrifying.
Surron™ is breaking new ground in North America with the 2023 Storm Bee F electric off-road motorcycle. The feature-rich Storm Bee offers plenty of power and range in an emissions-free package with almost no noise.
Full-Size Dirt Bike Performance.
Sur Ron™ is poised to set the benchmark for high-performance, electric off-road motorcycles with the new Storm Bee. With a peak power output of 22.5 kW and 520 Nm of torque, the Storm Bee will go from 0-80 km/h in only 3.6 seconds.
Northern California's Leading hub for Powersports and e-Bikes
We stock a massive selection of OEM parts for all our products!
Full-time, qualified technicians to keep your vehicle running!
Experience exceptional quality with unbeatable deals